Portraits of a Generation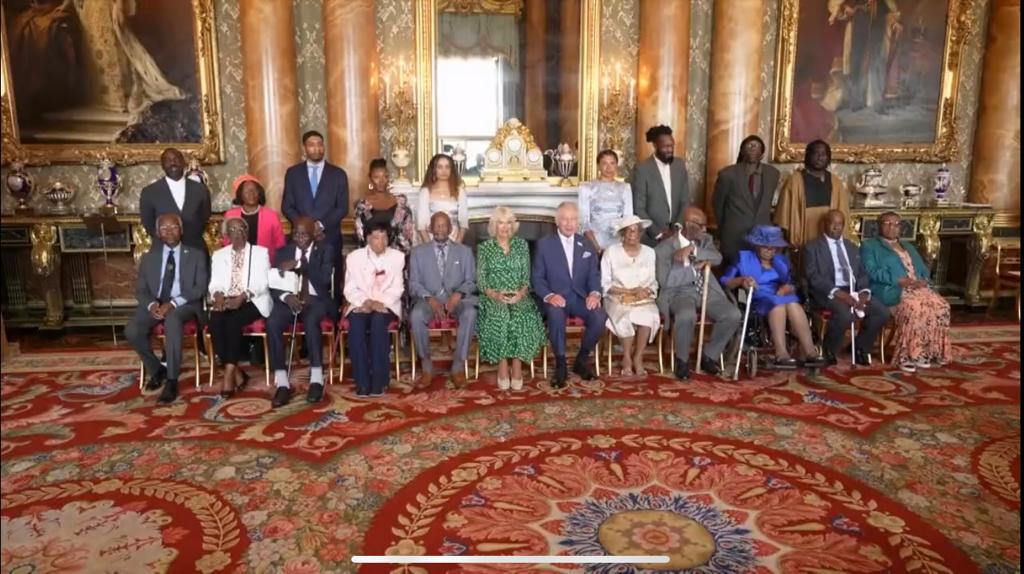 Front Row: Middle – King Charles III, Queen Camilla sits among ten selected Windrush pioneers. Back Row: Artists of the portraits stands behind their sitters.
On Wednesday,14th June 2023, Jessie Stephens, a Trustee and longstanding member of the ACLC, had the privilege of attending a reception held at Buckingham Palace. The event was organized to commemorate the release of ten portraits showcasing pioneers from the Windrush Generation.
Known as "Portraits of a Generation", these ten artworks were commissioned by His Majesty the King in 2022, to mark the occasion of the 75th anniversary of the HMT Empire Windrush's arrival in Britain. They will be included in the prestigious Royal Collection, serving as a lasting tribute to the men, women, and children who made the journey from the Caribbean to rebuild the nation after World War II.
WINDRUSH PIONEERS
The ten selected Windrush pioneers, and their respective artists is as follows:


– Delisser Bernard, painted by Honor Titus
– Alford Gardner, painted by Chloe Cox
– Linda Haye, painted by Shannon Bono
– Edna Henry, painted by Amy Sherald
– Carmen Munroe, painted by Sonia Boyce
– Jessie Stephens, painted by Sahara Longe
– Gilda Oliver, painted by Clifton Powell
– Sir Geoff Palmer, painted by Derek Fordjour
– Laceta Reid, painted by Serge Attukwei Clottey
– 'Big' John Richards, painted by Deanio X

EXHIBITION
The "Portraits of a Generation" will be on public display at:
– Palace of Holyroodhouse, Edinburgh: June 22nd, 2023, to mid September, 2023.
– The National Portrait Gallery, London: October –  March, 2024.
EDUCATION
To acknowledge the contributions of the Windrush Generation, the Royal Collection Trust, Royal Drawing School, and The Open University are collaborating on an educational programme. Further details about this initiative will be announced.
JESSIE STEPHENS MBE
Jessie left St Lucia aged 28 and arrived in London in 1955, where she became a strong and dedicated member of her community in Haringey, playing important roles in creating a cultural hub and campaigning for better relationships with the police.  In 1982, she was made an MBE for her services to the St. Lucian community, UK.
Jessie
who is 95 years old, has been a dedicated volunteer for the
A
CLC (African Caribbean Leadership
Company Limited)
and the
St Lucia Association
for more than 40 years and played a part with ACLC's founding members who attended meetings, and led campaigns to acquire the building known as West Indian Cultural Centre, in Hornsey.  In her former years, Jessie was also a Police Liaison Officer, and played an active role supporting local black youths targeted by the police, attending regular liaison meetings, some being held at the iconic cultural centre.
ACLC and The Cultural Centre
The cultural centre, currently in a state of disrepair, holds immense significance for the community. It stands as a testament to the enduring legacy of the Windrush Generation. Recognizing its importance, the ACLC members are fundraising to restore and preserve this cultural landmark.  
Unfortunately, in recent weeks (June) the building was targeted and vandalized.  ACLC is in need of support now more than ever.
If you would like to contribute to the restoration of the building, we invite you to donate through our JustGiving page here.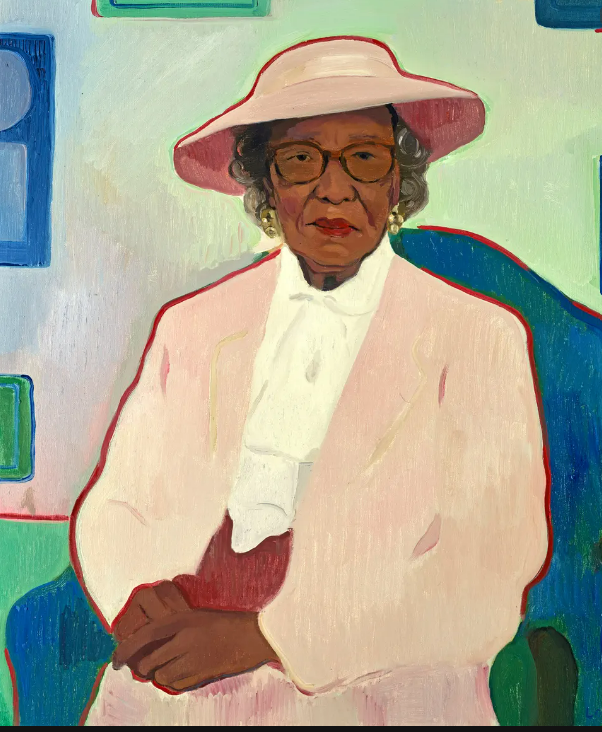 Jessie Stephens MBE, painted by Sahara Longe.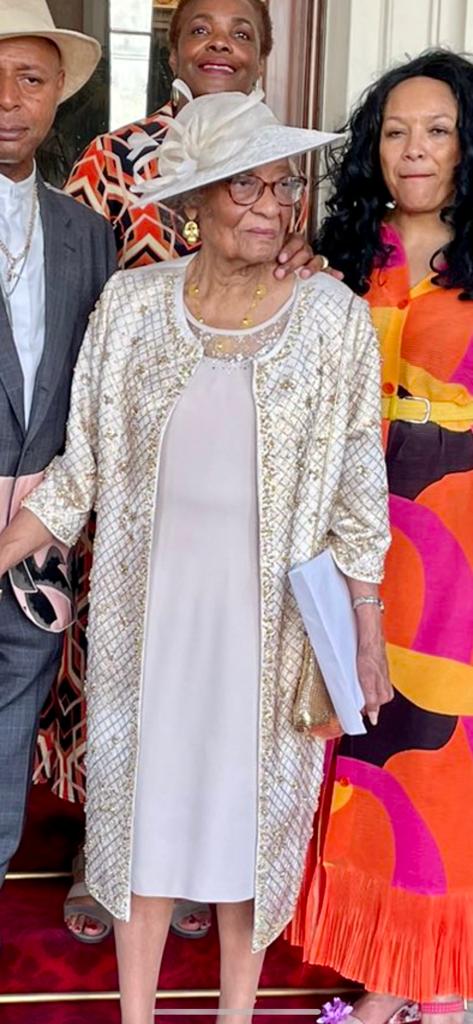 Left: Portrait of Jessie. Above: Jessie with her son Leee John, and well wishers on the steps at Buckingham Palace.
ACLC Information and Guidance Events
31st May 2022
Windrush Compensation Scheme
ACLC will be hosting Information and Guidance sessions on;  Saturday, 11th June, 2nd July, 10th September, and 5th November, 2022 at 3.30 -7.30 p.m. at the Community Hub, 8  Caxton Road, Wood Green, London N22 6TB.
All are encouraged to come along to learn about the scheme and to check their eligibility to claim.  It is widely believed that there are many more people who are eligible to claim Windrush Scheme compensation. Information and Guidance Advisers will be on hand to answer any questions you may have, and provide you with an Application Form.
For Application Forms and Guidance click here
Haringey Windrush Compensation Scheme
31st March 2022
A new project Haringey Windrush Compensation Scheme set up by the ACLC, will be hosting a  number of events over the year, some in partnership with local groups to create awareness about the Windrush Compensation Scheme that is still open and available.  Local members of the community are encouraged to come along to learn about the scheme, consider whether they are eligible to claim, ask questions and listen to others who have successfully been through the process. The project aims to provide help and information, and signpost members to professional advisers who can provide support and guidance and assess their eligibility to make a claim.
Event dates are currently being finalized and will be posted on our website when confirmed.  In the meantime, if you would like us to let you know when details are available please email; [email protected].
YOU CAN READ THE RULES AND DOWNLOAD THE APPLICATION FORM HERE:
Over £33,000 awarded to organisations in North and East London as part of the Windrush Community Fund
27th January 2022
The African Caribbean Leadership Company (ACLC) is one of 13 organisations to receive funding through the Windrush Community Fund. The £500,000 Windrush Community Fund allows community and grassroots organisations to bid up to £25,000 to deliver projects to help raise awareness of the Windrush Scheme (documentation) and Windrush Compensation Scheme.
The African Caribbean Leadership Company (ACLC) in North London will receive£13,000 and use community events to raise awareness of the Windrush Compensation Scheme; encourage enquiries about the Scheme; provide support with documentation and applications; provide access to an initial point of contact for advice and clarification of entitlement; and signpost applicants to the commissioned Claimant Assistance.
Chair of the African Caribbean Leadership Company, Carmen Lomotey said:
"We are delighted to have secured funding from the Windrush Community Fund.
"We are keen to play our part to help those in our community here in the Noel Park ward of Haringey Borough, and neighbouring wards get the help they need.
"It's so important that everyone eligible for compensation is able to get it, as it could make a big difference to their lives."
ACLC's Haringey Windrush Compensation Scheme will start from April. Look out for information over the next month.
For enquiries please email: [email protected].